Participate
Learn more about being a member of NNUP at a Community Meeting. These meetings average 75-100 people each month and are an opportunity to be introduced, included, and informed about topics and individuals who care about their community.
Community Meetings are the last Monday of every month at the Cornerstone Center, 1111 N Wells St, Chicago, IL 60610.  The meeting is from 6:00pm-7:30pm (Doors open at 5:30). View Upcoming Meetings and Events.
Membership in NNUP is open to all who live, work or do business in the neighborhood.  There is no cost associated with joining NNUP.
Engage & Lead
What do you care about? Chances are other people care about that issue too. Like-minded NNUP members are working in small groups to improve and enrich the physical and social environment by creating arts programs, addressing neighborhood safety, and building relationships with public entities and city leaders.
Become involved in one (or more) of our eight priority areas and join a committee.
Our Priority Areas
(click on an image to learn more)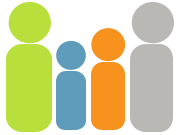 YOUTH & FAMILY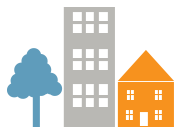 LAND USE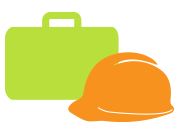 EMPLOYMENT
By living in a community, you make an investment.  The best way to receive a return on your investment is to get involved and engaged with it.
You can also stay updated on community news by visiting CoNNect, the premiere Near North portal, joining our mailing list or following us on Facebook, Twitter, or LinkedIN.